Celebrity Findom HALLOWEEN SLUMBER PARTY!! Theme Party: TOTALLY 80'S!!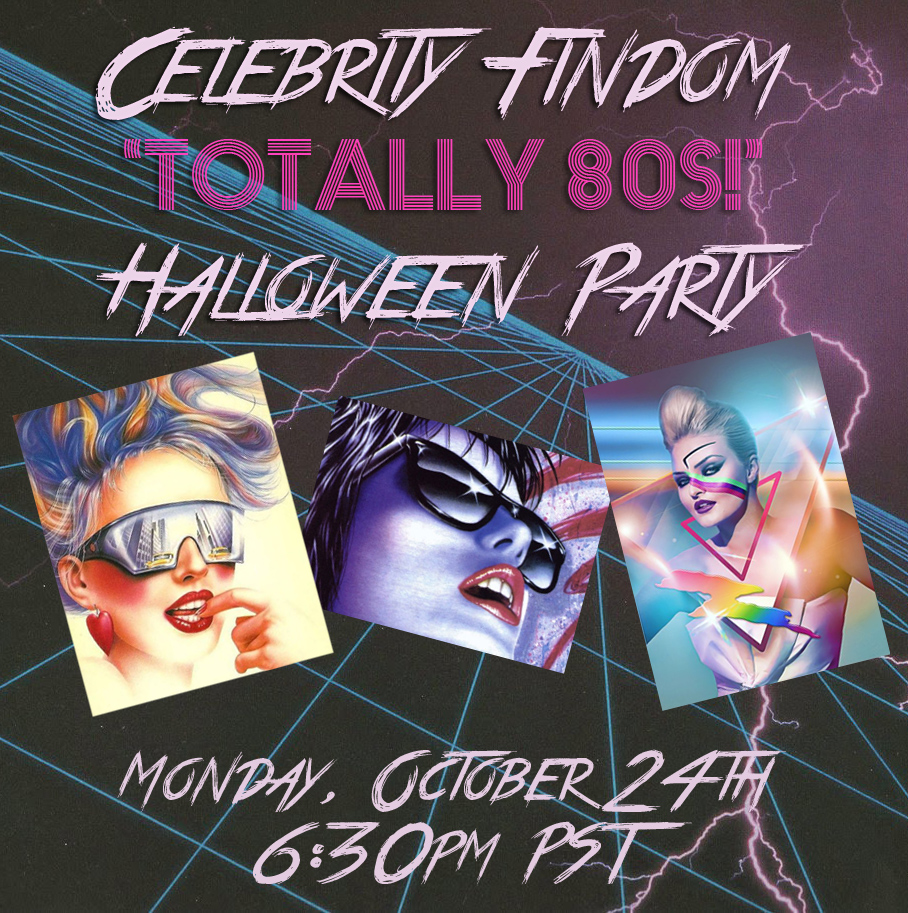 Date: Monday, October 24
Time: 6:30-8:30 P.M. Pacific Time
Details: Celebrity Findoms & Findom Stars wear your most excellent PJ's or totally tubular Halloween Costumes and get ready to share your choice 1980's images, movies, music, slang, and fashion faux pas!
~> The theme of this event is "Totally 80's". No duh, it's a total virtual SHOW AND TELL Halloween Edition! Like, totally RAD, right?! Cheeuh!
Get ready to BUST A MOVE because featured at this primo party will be our own cold Celebrity Domme DJ spinning mega clutch tunage. Crucial!
Here's how: Share your most righteous images and bangin' bodacious stories of 1980's flair and fun! Who and what are YOUR faves and WHY?
Bring your own: Jawbreakers, Cool Ranch Doritos, Pop Rocks, Fanta, Twinkies, Jello Shots, Reeses Pieces, Blowpops, Wine Coolers, Capri Sun, Seagrams, Gobstoppers, and any other gnarly grindage you simply MUST-HAVE! Let's par-tayyyyy dudes, betties, and bimbettes! This jam is going to be so bomb, it's totally minticated!
FANS/ACOLYTES/SLAVES don't be grody, bring your wallets and hand over that fatty cash stack. Dude, don't be lame and bogart that cha-ching, we are totally juicin' that credit card and taking it to the MAX! Get ready to TREAT US to mint gifts and goodies while you eavesdrop on our slumber party chatter! In fact, we require your interaction completely, it is YOUR job to compliment our selections and ooo and ahhh over our stories! OMG cheeuh like NO DUH you can hardly wait!
When this event is LIVE, on October 24, join in the interactive fun by visiting us in the EVENT FORUM in our club! You will see the event is already posted, waiting to begin, but the doors are locked until October 24 at 6:30 pm PST! Apply for admittance NOW, moneyslaves, so you can have access the night of our party!